Free Mindfulness & Meditation Resources
Mindfulness and meditation are two powerful tools that can help to improve your mental well-being.
There are many resources available online that can help you to learn more about these practices and how to incorporate them into your daily life.
This page provides links to some of the best free mindfulness and meditation courses that are currently available.
1. Living from a place of surrender - free 3-part video series
Do you consider your mind a great gift—or a dangerous place? Maybe a little of both? Join Michael A. Singer in a free three-part mini-course exploring how to stop being victimized by your mind, and instead use it as it was intended.
Join Michael A. Singer for Teachings On:
Video #1: Why We Suffer – Do you ever have difficulty with the things your mind tells you? In our opening video, Michael explores the struggle to "fix inner problems using the outside world" and the consequences of an out-of-control mind.
Video #2: Your Beautiful Mind – Each one of us has an incredibly brilliant and beautiful mind, when we're using it the way it was intended. In our second video, Michael reveals the deeper intuitive and creative levels of the mind that are universally accessible.
Video #3: Learning to Let Go – In our final video, Michael reveals a transformational inner process of "spiritual purification" to release unconscious patterns and restore the natural flow of your energy.
2. The Power of Awareness - Free 3-part Video Series
Thich Nhat Hanh is a Zen master, scholar, poet, and peace activist, renowned for his powerful teachings and bestselling writings on mindfulness and peace. 
Dr. Martin Luther King Jr. called him "an apostle of peace and non-violence" when nominating him for the Nobel Peace Prize in 1967. Exiled from his native Vietnam for almost four decades, Thich Nhat Hanh has been a pioneer bringing Buddhism and mindfulness to the West, establishing an engaged Buddhist community for the 21st century.
Register for this Fee Teaching and learn:
Beloved Zen master Thich Nhat Hanh shares two stories showing what happens when we let distractions isolate us from those we care about—and how our simple attention can change everything …
3. The Power of Awareness - Free 3-part Video Series
When you understand the transformative, healing power of mindful awareness, you dramatically shift the experience of your life, the people in it, and the world itself.
Register for this Free Video Series and learn:
How to develop "lovingkindness" and see the inner beauty of those around you
How to expand your "Circle of Affection"—don't forget to include yourself!
How to overcome negative self-talk, the unconscious "trance of unworthiness," and other limiting beliefs
How to honor suffering in your own life with awareness and compassion
4. Finding freedom from our patterns- Free Teaching
Join beloved Buddhist teacher Pema Chödrön to learn how to liberate yourself from the habitual patterns that hold you back. Sign up today and let Pema explain shenpa, the power of pause, and how "positive groundlessness" can set you free.
How We Get "Hooked" – Pema explains the Tibetan Buddhist notion of shenpa—the state of being "hooked" in a habit or pattern that causes us to suffer. By first noticing the tug of shenpa, we can begin to free ourselves from its grip.
The Power of Pause – When we are triggered, it is tempting to "scratch the itch" in order to ease the discomfort we feel. But as Pema teaches, learning to pause in the presence of shenpa leads us to the "doorway of enlightenment."
Moving Beyond Hopes and Fears – To liberate ourselves from our patterns of suffering, we must bravely step into what Pema calls "positive groundlessness." In this unfamiliar place, we are free to discover the true nature of ourselves and reality.
5. Finding freedom from our patterns- Free 3-part video series
Join world-renowned spiritual teachers Caroline Myss and Andrew Harvey for a FREE three-video teaching series on the psychological and spiritual implications of investigating those parts of yourself that you have buried, abandoned, or disavowed.
Your Free Series Includes:
6. Embracing the unknown - Free Teaching
Join beloved Buddhist teacher Pema Chödrön for a teaching on how to live in times of uncertainty and immense change. Sign up today and hear Ani Pema answer questions on the bardo, impermanence, and the inevitability of change.
Let Ani Pema Explain . . .
The Inevitability of Change – Pema explains the Buddhist notion of impermanence and emphasizes that attachment to material things is a cause of suffering.
The Power of "In Between" – Though it can be uncomfortable feeling as if you're stuck between important moments, there is untapped strength in life's "gaps."
The Lessons of Death – Death is the final change we all experience in this life, and we often avoid thinking on it. But according to Pema, thinking on death can yield immense self-knowledge.
7. Why your survival brain knows how to face trauma and heal - Free Teaching
Join pioneering resilience researcher Dr. Elizabeth Stanley to learn the neurobiology of trauma recovery and how to maximize your performance and emotional well-being in high-stress environments and relationships.
Join Dr. Elizabeth Stanley to explore:
8. 40 days to positive change - Free Teaching
As a health psychologist and award-winning lecturer at Stanford University, Dr. Kelly McGonigal is a leading expert on the mind-body relationship. 
Her work integrates the latest findings of psychology, neuroscience, and medicine with contemplative practices of mindfulness and compassion from the traditions of Buddhism and yoga. 
She is the author of The Willpower Instinct and Yoga for Pain Relief.
In This 60-Minute Video Teaching You'll Discover:
How to fully embrace the change process and add positive new habits to your life
The latest neurological and psychological research into the mechanics of habit change
The essential supporting factors and foundations needed to permanently instill new behaviors
 
9. The Myth of Self Regulation - Free Teaching
Learn why our hidden beliefs about teaching others to become emotionally self-reliant may be missing two key elements—and how to adopt those qualities.
Join Bonnie Badenoch (PhD, LMFT) to Learn About:
Your Brain Hemispheres – Our left-brain-dominant world focuses on tasks and facts to the neglect of our right-brain focus on human connection and care. But we can help ourselves and others bring back balance.
The "Self-Regulation" Goal – Many therapists aim to give clients tools for emotional self-reliance when alone. But relational neuroscience shows that we're wired for relationships. Is something missing from our tool kit
Building Inner Support – Insights from mirror neuron research and attachment theory show that we can help others grow an inner community to soothe and strengthen them when alone.
10. Powerful beyond measure - Free Video Series
Many of us lose our connection with authentic power through trauma, negative programming, and over-identification with the body and mind. We start to believe that part of us that tells us we're not good enough or that we don't matter.
Nothing could be further from the truth. We ALL matter. We can always bring more spirit into our lives.
Beneath all the stories of "I can't do it" and "I'm not worthy" lies your doorway to freedom . . . and the only key is to let go.
When you surrender your judgments, preconceptions, and inner criticism, you can accept the form of the present moment as it is and gain access to the limitless power that is your birthright.
Now is the time to fully surrender to life as it's unfolding. 
Now is the time to give yourself permission to go BIG. 
Now is the time to fully let your true self emerge.
Join Marianne in Powerful Beyond Measure—an online training where you'll come together as a community to activate your calling and destiny.
11. Being An Empath Today - Free Webinar
If you're an empath (or highly sensitive person), these are uniquely challenging times. In this empowering free webinar, Dr. Judith Orloff discusses the exceptional gifts of high sensitivity that empaths can access by staying centered and grounded.
Join Dr. Judith Orloff to Explore:
12. Healing with spiritual light - Free 2-hr Session
A Two-Hour Session from Sandra Ingerman's Healing with Spiritual Light: The Shamanic Power of Transfiguration to Heal Ourselves, Each Other, and the Earth
Join world-renowned shamanic teacher Sandra Ingerman in her landmark, life-changing, online training, where you'll learn how to:
Awaken the true source of healing energy within you using the practice of transfiguration
Connect with spirit helpers and natural forces with shamanic ceremonies
Be of service to your dreams, your community, and the world
13. Insights Into Mindfulness - Free Teaching
"Mindfulness is not something that you have to 'get' or acquire. It is already within you—a deep internal resource available and patiently waiting to be released and used in the service of learning, growing, and healing."
Learn How to Reduce Stress, Relieve Anxiety, and Enhance Your Focus
Taught by Jon Kabat-Zinn and two senior mindfulness professors, Dr. Saki Santorelli and Florence Meleo-Meyer
14. The Science of Medical Intuition - Free 3-part Video Series
More than 25 years ago, a Harvard-trained neurosurgeon and researcher named Norman Shealy was introduced to a young woman with a special gift: she could "see" illness in other people with only her intuition to guide her. 
After extensive testing, Dr. Shealy concluded that her ability to diagnose illness—even from remote distances—was 93% accurate. Today that "medical intuitive"—Caroline Myss—is a legend in the field of intuition and energy healing, with five New York Times bestsellers to her credit.
Register for This FREE Three-Part Video Series to Learn . . .
How the science of medical intuition has evolved over the years and how to use it in your life for greater health and healing
What the core blocks to healing are and how to let them go
The keys to developing your own intuition
15. The key to health, happiness & vibrant energy - Free Teaching
Lee Holden is an internationally celebrated qi gong master. He is also a well-known television personality who has appeared regularly on PBS. 
An instructor in meditation, tai chi, qi gong, and stress management, he has recorded dozens of audio and DVD programs and also written the book 7 Minutes of Magic: Recharge Your Body Each Day with Qi Gong. He lives in Santa Cruz, California.
What You'll Learn from Lee Holden
The Power of Movement – Soothe your stress, enhance your flexibility, and move stuck energies through a gentle qi gong routine.
An Energetic Education – Take charge of your inner state by discerning and responding to your body's network of subtle energies.
Flow Through Stress – Learn how even a beginner-level qi gong flow interrupts the ratcheting effects of stress and mellows out emotional activation.
16. Living a Life of Purpose - free Teaching
Stephen Cope, MSW, is a Kripalu ambassador, scholar-in-residence, and founder and former director of the Kripalu Institute for Extraordinary Living, the largest yoga research institute in the Western world. Cope has spent over 30 years immersed in the study of yoga wisdom and has helped thousands of students find their true callings and live more extraordinary lives.
In this free video teaching, you'll
Discover a time-tested map for identifying and living out your true calling

Learn a revolutionary—and perhaps surprising—approach for overcoming the fears, attachments, and beliefs that hold you back

Explore four keys for aligning more with your purpose right now

Understand how some of yoga's central philosophies can be powerful tools for transformation
Begin to cultivate a life of exceptional fulfillment and spiritual meaning while participating fully in the world
17. Living a Life of Purpose - free Teaching
Join leading meditation teachers Sharon Salzberg and Joseph Goldstein and discover the path to sustained inner peace in this FREE video webinar.
How meditation can help you shift from stress and anxiety to genuine happiness and peace
Why this type of meditation stands out as a timeless path to transformation and awakening
Mindfulness and lovingkindness practices to get your meditation practice started today
18. Nonviolent communication - free Teaching
Do you struggle to resolve conflict without resorting to criticism and judgment?
Differences arise in any relationship you have, whether at home or at work.
Some become so serious that they tear you and the people you love apart.
But there is a way out of seemingly unresolvable conflicts where everyone leaves with a sense of fulfillment and with their self-respect intact. This is the path of Nonviolent Communication.
Learn directly from the creator and founder of Nonviolent Communication (NVC), Dr. Marshall Rosenberg. NVC has been used by therapists, corporations, and anyone wanting to find a way to improve their relationship skills.
19. Nonviolent communication - free Teaching
There's magic . . . and there's magick. The former is illusion, but the latter is a spiritual tradition with extraordinary transformative power. In this free video teaching, Damien Echols explores magick as a practice for providing "spiritual sustenance" in your life.
Magick and Spiritual Awakening – As both a teacher of High Magick and an ordained practitioner in the Rinzai Zen Buddhist tradition, Damien explores why magick can have a special power to benefit Western seekers.
Do You Need to Believe in Magick? – Though magick works with forces we might identify with religion, such as angels and archangels, Damien explains why belief isn't necessary for magick to work—and what that means to practitioners.
Spiritual Sustenance and Your Aura – Damien introduces the magickal concept of "thought forms" and explores key practices for training your mind to manifest the outcomes you seek in your everyday life—and on your spiritual journey.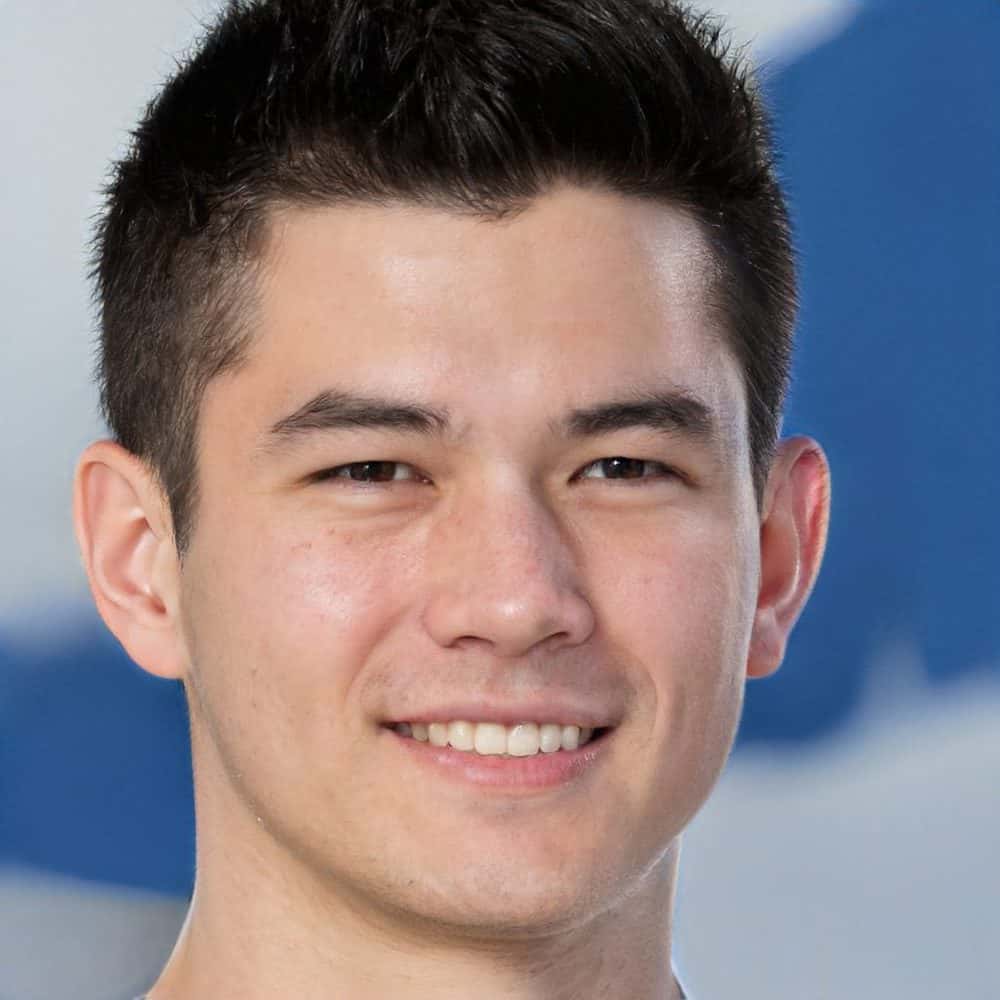 Hi, my name is Mike Wilhelm and I run the confidence HQ!
Looking back at my journey through life, I can say without a doubt, that anyone is capable of reaching a state of true inner confidence.
All it takes is perspective. And I am here to help you get there!