Although he wrote and created some of the most influential spiritual/ self-help books and courses of our time, there are quite a few people who are wondering who Michael Singer is.
If you are one of those people, you came to the right place!
Because in this article, I'll show you everything you need to know about Mickey Singer!
So let's jump in!
Who Is Michael Singer - Author Of The Untethered Soul?
Michael A. Singer (who is also known as Mickey Singer) has passionately been teaching spirituality and mindfulness for over four decades. 
This passion all started back when he was having small talk with a friend, and he experienced something we call "an awkward silence". We've all been there, when you're in a room with someone, it can feel a bit uncomfortable if you're just sitting there without actually talking.
He noticed his mind quickly and forcibly trying to come up with things to say in order to end the awkward silence. However, instead of going along with his mind, he took a step back and just started watching it and what it had to say.
This step back played a very important role in his development, as it was the first time he actually saw himself as separate from his mind. 
His real journey actually began back in 1971 while he was working on his doctorate in economics. After reading "Autobiography of a Yogi" by Paramahansa Yogananda, Michael started to practice yoga and meditation.
This is when he experienced a deep inner awakening which led to him going into seclusion to focus on his practices. He only came out of his property in the woods to teach economics classes. However, after tutoring fellow doctoral candidate Alan Robertson, who was the president of the Santa Fe Community College, Michael began to teach courses on spirituality at SFCC instead.
Fast forward a couple of years later, in 1975 he founded the yoga and meditation center known as Temple of the Universe, where people have come together to practice and study ever since.
Since then, he has written two books: the #1 New York Times bestseller "The Untethered Soul: The Journey Beyond Yourself" and the New York Times bestseller "The Surrender Experiment".
He is also the creator of a leading-edge software package that transformed the medical practice management industry, and the founding CEO of a billion-dollar public company whose achievements are archived in the Smithsonian Institution.
In addition to his work as a spiritual teacher, Michael has made major contributions in the areas of business, education, health care, and environmental protection.
Where was Michael a singer born?
Michael Singer was born in 1947. He was born into a Jewish family who lived in the city of New Rochelle, N.Y.
However, h actually grew up in Miami, as his father – who was a stockbroker – had to relocate there for his work. Fast forward to his twenties, Michael earned his bachelor's degree in business from the University of Florida in 1969. It was the same year he had an early marriage at the age of 22, but unfortunately, that ended in a divorce 2 years later.
Where does Michael a singer live now?
Michael Singer is actually still living near his property in the woods in Alachua, Florida. This also happens to be where the temple of the universe is located. 
Michael had been living in one of the small rooms of the temple of the universe for a very long time until he decided to move into the house he had once built for someone else during his carpenter days. There is a very interesting story behind this, which he explains in his book "The Surrender Experiment".
It was as if all pieces of the puzzle fell into place and he was guided to the house he had once helped build (and was perfect for him) by greater forces. This house is also located very near to the temple of the universe.
What company was Michael Singer CEO of?
In 1978, Michael became fascinated with an early TRS model computer in a Radio Shack. He went and taught himself the Basic computer language and wrote an accounting program for his construction company. It turned out that he was pretty good at programming too, so he started writing programs for others as well.
In 1979, he received several requests for medical software, which is why he spent the next two years writing what would later become The Medical Manager. In 1997 the actual company Medical Manager was founded, of which Michael Singer became the CEO.
Who is Michael singers wife?
Michael's second wife is called Donna. They both live in the community near the temple of the universe. Together they have a daughter called Durga, who also graduated from the University of Florida, just like her dad!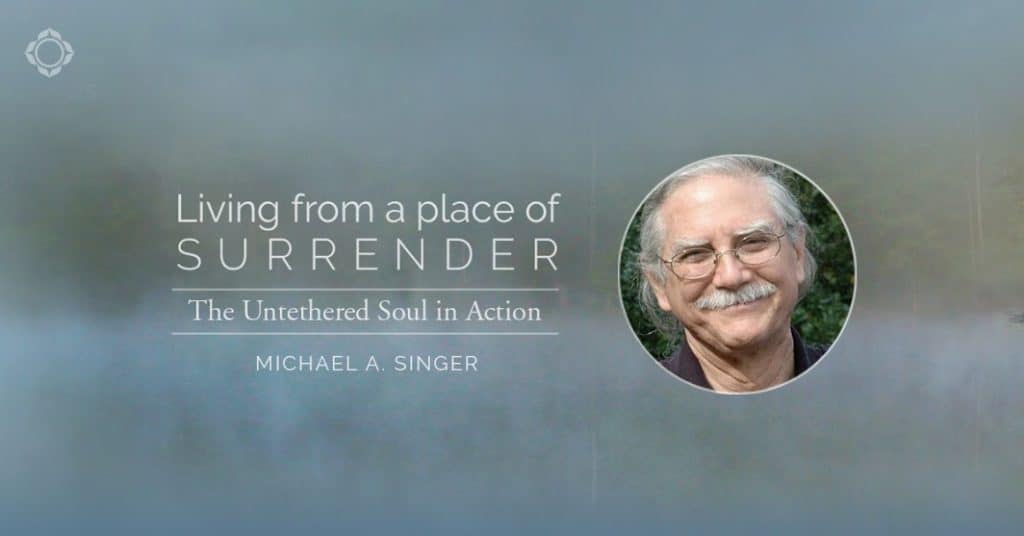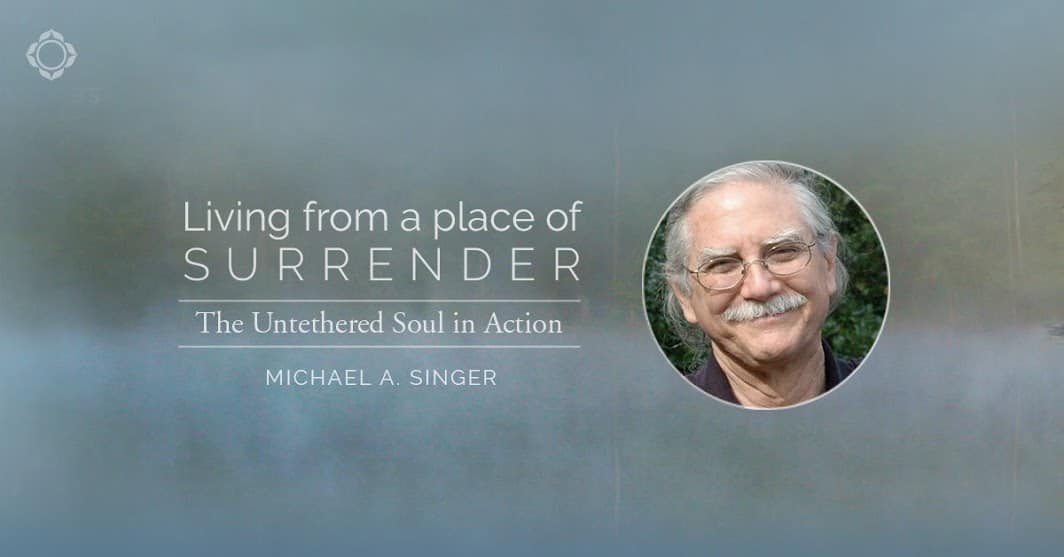 Michael Singer has created an online video course that helps people get in touch with the indwelling consciousness within and experience the bliss and joy it brings.
It contains 8 super informative sessions in which you'll get to learn about your mind, your body, why humans tend to suffer and how to liberate yourself from negativity and experience the beauty of life.
You can read my review of Michael Singer's course here if you're interested.
There you have it, everything you need to know about who Michael Singer is and the great things he has achieved over the years.
I have to say, I have become a fan of his work over the years. Helping people be greater versions of themselves is more than admirable to me, and I hope I can do the same for others in the future!
If you have any questions feel free to put them in the comments below!